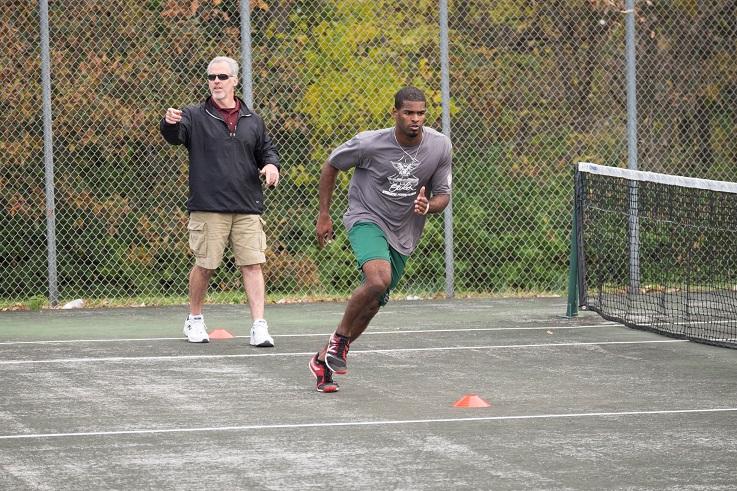 The Master of Education (MEd) in Athletics/Activities Administration at William Woods University is known for providing a significant number of leaders in the athletic field across Missouri's state school system.
But what does it take to become an effective leader in athletics administration and how does that differ from leadership in other fields, like business?
Jason Belzer, a Forbes contributor writes, "Anyone who understands the fundamentals of management and business operations will tell you that in terms of difficulty, it's not even close… being an athletic director is much harder than a CEO."
Belzer explains that the challenge of leading a collegiate athletic program, unlike a business, stems from a heavily tilted organizational model where the bulk of the revenue depends on two individuals — football and basketball head coaches. As a result, athletic directors face great pressure with making the right hiring decisions for these two roles. But more importantly, they are forced to manage in an environment where various coaches or unit heads are held to different standards when it comes to accountability.
Belzer writes, "While a field hockey or tennis coach may be expected to win by nature of their job description, from a purely economic standpoint, whether they are successful or not makes no difference to the overall athletics bottom line."
However, it's not all about the money.
As one Inside Higher Ed article points out, colleges and universities who have hired former business executives to run their athletics programs, as opposed to athletic directors with more of a traditional background, have seen mixed results. What's become apparent through such cases is that being a successful athletic director requires more than just business-savvy. Collegiate athletic directors need to have a keen understanding of university values and the culture of higher education.
The article gives an example of Tim Pernetti, a television executive who became the athletic director at Rutgers University. While Pernetti increased revenue and media visibility for the school during his four years there, he later resigned after "coming under fire for not dismissing a basketball coach who repeatedly hurled basketballs and homophobic slurs at his players."
While such aggressions are not unheard of in sports, at most colleges and universities they are simply not tolerated. It's true that some coaches and athletic directors may confuse power and intimidation with effective leadership. A Sport Digest article by Dr. Raymond Tucker explains that sometimes coaches use an authoritarian behavior style in their interaction with players, assistant coaches, and staff. However, Dr. Tucker also writes, "Power is not a form of leadership, it is a form of control by intimidating employees." Effective athletic directors lead by example while prioritizing values, morals and character, above all.