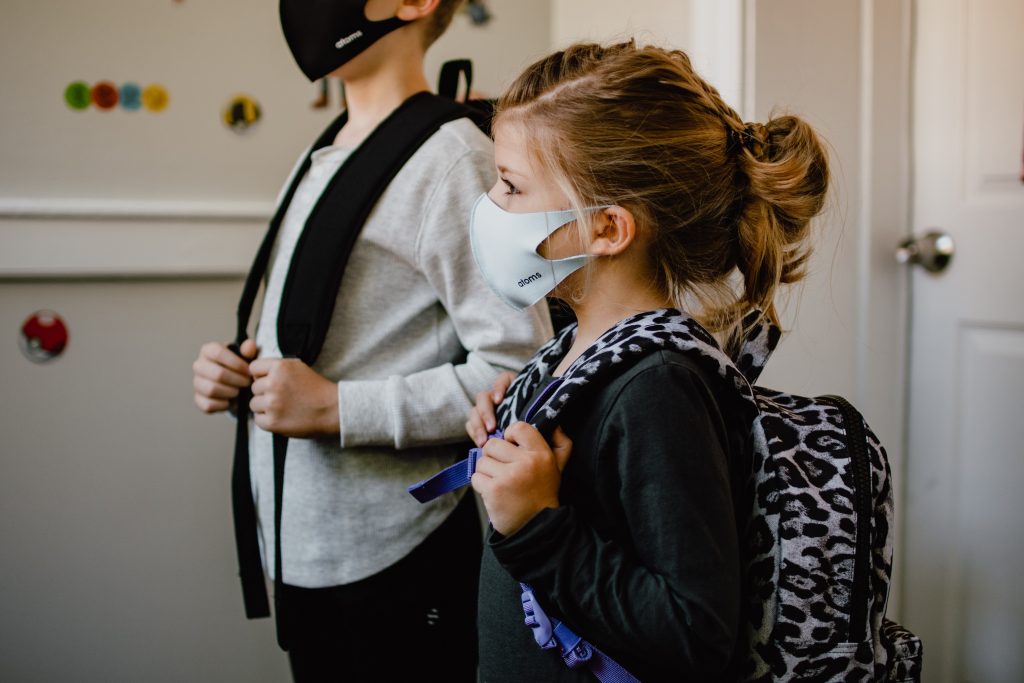 When schools across the country closed their buildings because of the COVID pandemic, families and educators were concerned about their children's education. Would students fall behind?
Many schools are planning to fully reopen with in-person classes this fall, after more than a year of virtual or hybrid learning. Now, challenges still linger. How are educators dealing with students' learning loss and education inequality? How much have students missed and what can school districts do about it?
The Next Normal for Reopening Schools
During the height of the pandemic, students had to endure the shift to remote learning, school closings, and social-distancing protocols. These circumstances pushed many students behind academically, resulting in having to "catch up" in learning. Thus, educators are facing the challenges that come with getting students back on track as society adapts to the new normal.
Educators must also be attentive to the personal toll the crisis has had on students who lost family members or faced household setbacks during the pandemic. Meanwhile, they too may have to cope with personal loss or losing staff members due to illness or retirement.
Student Learning Loss, Education Inequality and Lingering Challenges
While the pandemic shed light on the "digital divide" and students' access to technology, inequalities in education have long been a problem and will remain even as the pandemic's threat fades.
Online learning placed a tremendous amount of pressure on families, requiring parents or other adults to help students with technology and lessons. This presented major obstacles in households where parents were working during school hours or had other barriers, such as limited fluency in English.
Although all students encountered challenges, those who entered the pandemic with the fewest academic opportunities are on track to exit with the largest learning loss.
The pandemic widened learning gaps for low-income students, communities of color, and students with disabilities. Without access to in-person teaching and school resources, these students are at the highest risk of falling behind.
Research conducted early on caused great concern. A 2020 study found that students on average could lose five to nine months of learning by the end of the 2020-2021 school year. Students of color could be six to 12 months behind.
Recent studies on the learning loss are more reassuring, as states and school districts made significant improvements to virtual learning and implementation of in-school health and safety precautions. Even if the worst-case scenarios have been averted, the cumulative learning loss could still be substantial and educational disparities will likely grow if left unaddressed.
Closing the Education Gap: The Need for Educators to Act
No matter how much learning loss has actually occurred, reopened schools need to prioritize remediation, whether through tutoring, additional teaching time, or compressed curricula. This is especially important for students who lacked quality academic opportunities before and during the pandemic.
UNESCO, in collaboration with McKinsey and Company, outlined remediation steps to support the K-12 educational response to learning loss due to COVID. The steps, supported by continuous monitoring and adjustment, are:
Envision and understand: Define a vision of success, determine what contributes to remediation needs, and assess academic and socioemotional needs of students.
Decide and design: Choose a remediation strategy that may include more time, dedicated attention, and compressed content. Agree on how the strategy will be delivered (remote vs. in-person, teachers vs. additional tutors).
Enable and execute: Identify the budget, infrastructure, and people required to implement the strategy. Consider ways to address any capacity gaps.
It is important for educators to take steps to mitigate the long-term negative impacts to student success.
Gain the Leadership Skills to Address Critical Situations
The Online Master of Education (M.Ed.) in Educational Leadership program provides teachers and administrators a combination of coursework and hands-on field experience to address circumstances like educational gaps and learning loss. The program includes a course on Current Issues in Education that is designed to give educators a repertoire of knowledge, attitudes, skills, and strategies when faced with challenging situations.