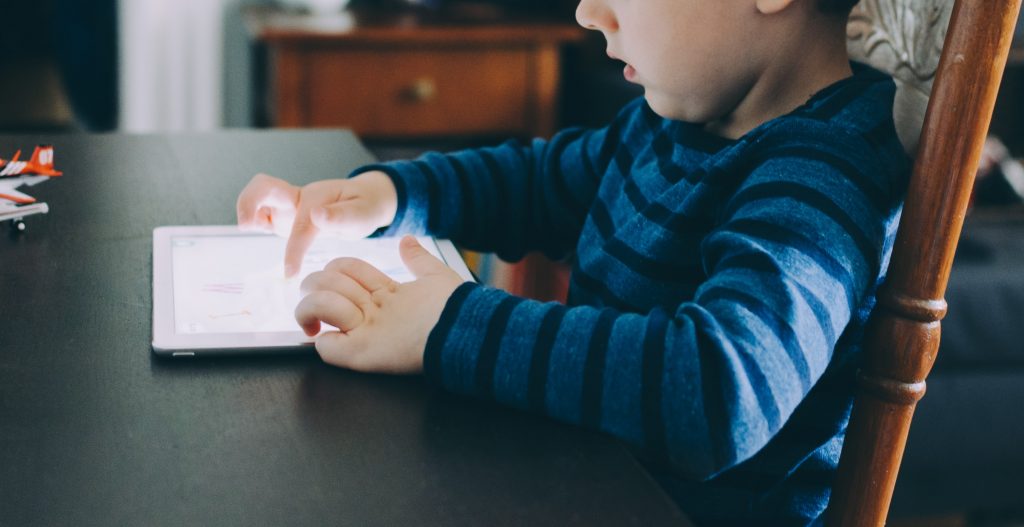 As "digital natives" progress through the educational system, schools are adapting the communications skills they teach.
Once upon a time, cursive writing instruction was an essential part of primary school education. Now, young learners are entering school familiar with using keyboards on mobile devices. This has many wondering about the future of handwriting in the curriculum, as technology dominates the way we communicate.
Curriculum Shift from Cursive Writing
While some schools discontinue cursive writing instruction, others are keeping it in coursework. Meanwhile, educators are also contemplating when to introduce keyboarding skills.
Print writing that is taught in early grades is not set to disappear, according to writing education experts. The Common Core State Standards—a set of academic goals and expectations for K-12 students—call for handwriting instruction in kindergarten and first grade only. Teaching keyboard skills would follow. The standards do not mention cursive.
Arguments in favor of keeping cursive in the curriculum include the ability to read historic documents such as the Constitution of the United States, which is written in cursive. Another reason is the current convention of requiring a handwritten signature, which some acknowledge might lose its relevance by the time today's students reach adulthood.
Furthermore, studies show there are many cognitive and academic benefits of handwriting and script. Cursive has been shown to have positive effects on children's reading, spelling, and composition skills. If accurate, these findings form a strong case for continuing to teach handwriting. Still, digital technology has emerged as a force that educators must reckon with.
Technology Offers Opportunity
The use of computers in education goes far beyond typing, and digital native status is not the same as being computer literate. Results from the International Computer and Information Literacy 2018 study found that young people do not develop sophisticated digital skills just by growing up using digital devices. Only 2% of students participating in the study scored at the highest levels implied by digital native status, meaning they could execute control and evaluative judgement when searching for information online and creating informative displays.
Being at ease with technology has advantages, but students need to learn to access, process, and communicate information with technology to participate effectively in today's world and times to come. Curriculum can meet the advancements in technology by educating students who can solve complex problems and communicate through a variety of means.
This brings up a critical point: Students must be taught how to use computers effectively. Teachers can provide the formal instruction on digital literacy to youth; they themselves must be equipped with the knowledge and tools that allow them to do so.
As K-12 schools shift resources from cursive writing instruction to digital technology skills, educators are asking: Can the introduction of keyboarding skills be made without diminishing the role of handwriting? Technology does not have to be as much of a disruption as it could be an opportunity. It is an opportunity for school leaders and teachers to develop students who are truly prepared for the future.
Current and Future Issues in Education
It is important for educators to respond to educational trends and technological changes. The Online Master of Education (MEd) in Curriculum & Instruction program can prepare you for real-world opportunities and challenges through coursework including how to design curriculum in response to contemporary issues. Learn more about this online master's degree program.