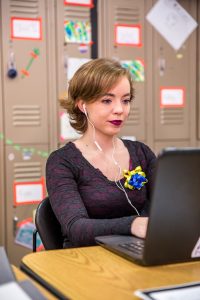 As the coronavirus outbreak prompts a physical shutdown of many K-12 schools, teachers are grappling with taking their classrooms online for the very first time. The rapid shift to distance learning may be contributing to the declining morale among teachers and students. A recent Education Week survey finds that "76 percent of students and 66 percent of teachers are in lower spirits than they were before the crisis."
Similarly, many parents are also feeling overwhelmed as they assume a bigger responsibility for their child's education. From helping their children adjust to new distance learning technologies to printing instructional materials and working through classroom assignments, parents report feeling compounded stress — causing some to consider abandoning distance learning altogether.
However, some families are faring better than others. According to a recent Pew Research study, "many parents with lower incomes say it's likely their child will face digital obstacles when trying to do schoolwork at home." Another poll by the Associated Press-NORC Center for Public Affairs Research finds that 72 percent of parents in households earning less than $50,000 annually are at least somewhat concerned about their child falling behind academically. Meanwhile, only 56 percent of parents in high-income households expressed the same concern.
Recognizing the challenges faced by the education system during this epidemic, many organizations and businesses have offered free resources to educators. For example, the Online Learning Consortium has created a page dedicated to teachers who are moving their classes online. The page includes helpful workshops, articles, as well as a list of free third-party tools such as the Google Classroom — a web distance learning service, developed by Google.
While some teachers are deeply entrenched in figuring out the complexities of teaching online, others are better positioned to offer helpful tips based on their prior experience. Kareem Farah is an Executive Director at The Modern Classroom Project, a nonprofit that trains teachers on how to develop a blended, self-paced content approach, using self-made videos and face-to-face interaction. In his recent Edutopia.org article, Farah offers four tips for teachers shifting to teaching online:
Remember that simplicity is key. As remote instruction offers little time for clarifications, assignment instructions should be simple and direct, offering no more than two resources.
Leverage a single digital platform as a home base for students. This digital platform should be the one place students can find the most up-to-date information related to their course.
Incorporate longer, student-driven assignments into your lesson plan. This will allow you more time for planning future units while offering students greater autonomy.
Make an effort to stay connected with students on an individual basis through email, phone or video. These interactions will help students stay engaged and motivated.
While teachers, parents and students anticipate the return to physical classrooms in the future, it's undeniable that technology will continue to play a significant role in education moving forward. William Woods' online Master of Education in Teaching and Technology can provide practicing educators with the set of skills to be productive in a rapidly changing environment.
For example, educators can learn how to effectively transition from a traditional classroom setting to a more blended learning approach or a totally online approach. The M.Ed. in Teaching and Technology also prepares teachers to become Google Certified Educators for Level 1 and Level 2. This helps them utilize a variety of digital tools and learn how to effectively build out an online classroom environment either for supplemental use or as a primary mode of instruction.