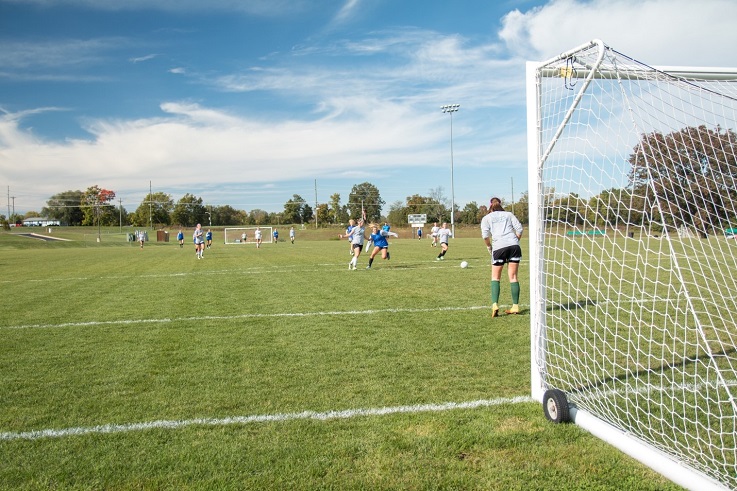 If you are pursuing Master of Education (MEd) in Athletics/Activities Administration at William Woods University, one of the courses you'll take is EDU 526 – Developing Character & Citizenship. This course is designed to help aspiring athletic directors and other leaders of athletic programs build positive character traits among program participants.
It's often said that participation in sports helps young athletes build positive traits such as respect, responsibility, collaboration and integrity. However, this outcome often depends on the quality of a sports program and the intentionality of those who are leading it.
In Psychology Today, Dr. Michael W. Austin writes, "participation in sports can build character, but it doesn't just happen, we must be intentional about it. Parents and coaches need to demonstrate through their words and actions the values of sports that translate well into daily life, including respect for oneself and others, fairness, grace in defeat, humility in victory, and the virtue of self-denial."
So how can athletic directors and coaches alike ensure that their athletes benefit from sport participation?
Positive Coaching Alliance (PCA), an organization that specializes in providing free training resources to coaches for creating a positive, character-building youth sports culture, offers the following tips:
Focus beyond the scoreboard. Winning is not always about the game's score. Coaches and athletic directors should balance the goal of winning with the goal of teaching athletes important life lessons. This mindset will enable coaches to recognize and celebrate victories in all forms, big and small.
Create strong relationships with athletes and parents. This may take some time as relationships are not built overnight. Show your athletes and parents that you are truly invested in them and the program. This will build confidence among players and the team as a whole.
Set high expectations. Whether athletic or character-related, be sure your athletes understand you expect them to do their best. Setting high expectations will motivate them to aim higher and push further to reach their highest ability.
Have fun! Never forget that at the end of the day, athletes should enjoy their participation in a team sport. Lasting memories will more likely have to do with feelings of team comradery than specific game scores.
Find out how Master of Education in Athletics/Activities Administration from William Woods University can help you develop positive character traits among your athletes.