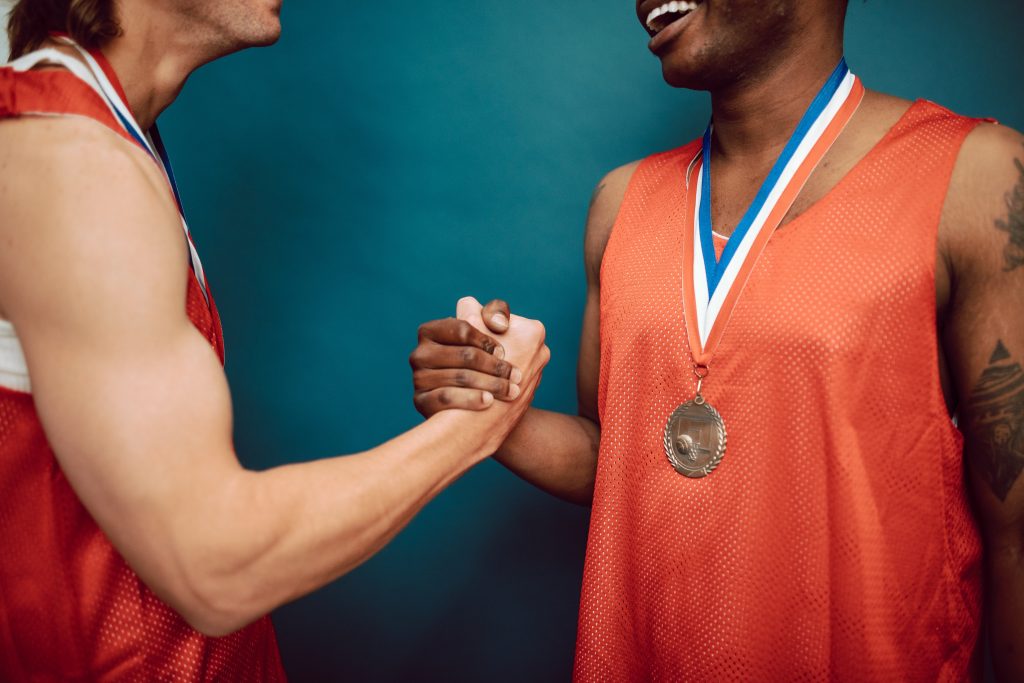 Student-athletes might feel like they are juggling two very different identities. The difficulties can come from having to fully invest in each role in order to achieve academic and athletic success.
Student-athletes face considerable demands on their time and energy. Their lives are filled with studying, training, classwork, competition, and interacting with various individuals and groups. These responsibilities can create overloaded schedules and conflicts that lead to stress and poor performance in their endeavors.
The Challenge
Although participating in sports can be highly rewarding, students may find balancing physical and mental demands challenging. A typical day might consist of going straight from school to practice and then back home to do homework. So, how can they prevent burnout and be successful students and athletes?
This is where athletic program administrators, or athletic directors, can help. Directors influence the policies and program structures that support students academically and athletically. Additionally, they can teach student-athletes the strategies for success in studies and sports.
Some of the fundamental skills and characteristics that contribute to a student-athlete's success:
Time Management
Problem-solving
Strong work ethic
Communication
Team work and collaboration
These are concepts applied in the classroom and on the field. They provide the foundation from which teachers, coaches, and administrators can further develop a student's potential.
Teacher-Coach Teamwork
A series of articles recently published in Education Week asked teachers and coaches about the ways they can work together to help student-athletes achieve academic and athletic success. The responses emphasized the importance of learning from each other and respecting the value of academics and athletics in students' lives. Some additional takeaways teachers and coaches offer:
Flexibility and planning are important. Coaches and teachers should check the school calendar and students' schedules. Practices may be adjusted and coordinated around exams, projects, and standardized tests. Careful planning and scheduling can help student-athletes make the most of their time.
Communication goes a long way. In addition to talking with students about their commitments, teachers and coaches can connect to share expectations and concerns about student well-being and performance. Open lines of communication can ensure that students do not get far off track.
Acknowledge the importance of education. Teachers and coaches have a common goal centered on education. Sports have their own benefits, but can also motivate students to perform well academically. Athletic program administrators, too, have a responsibility to provide guidance and resources that will help student-athletes improve academic success and graduation potential.
Help Students Win in Academics and AthleticsIt is important for schools to have athletic directors who value achievement in academics and athletics. William Woods University's Online Master of Education (M.Ed.) in Athletics/Activities Administration is one of a few programs in the country that trains athletic directors to lead across educational levels—from middle school through college. The program includes courses such as Current Issues/Common Challenges in Athletics/Activities Administration, which offers insights on common challenges athletic administrators face.