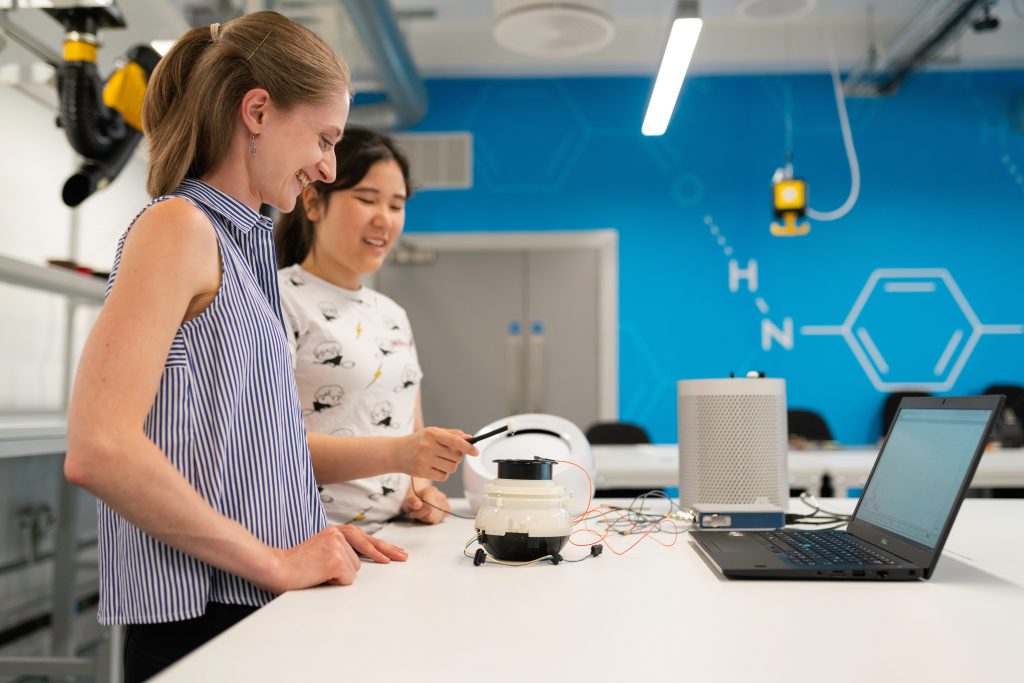 Expectations are that nearly every K-12 student in the U.S. will be taking computer science classes in the next decade. School systems across the country are revamping their existing learning models to prepare students for this future.
As computer science becomes a foundational element in the education of youth, educators are examining the goals of teaching the subject. They are considering the roles their students will serve as future citizens, workers, and creators in a world where technology is predominant.
Teaching 21st Century Skills
STEM (Science, Technology, Engineering, and Math) education prepares students to be part of an innovative workforce. This multidisciplinary approach can begin as early as kindergarten and is rapidly being integrated into K-12 curricula. Computer science is an area of STEM education that has especially become prevalent.
Computer science is the study of computer hardware and software and includes theory, design, development, and application. Although coding and programming are important, they are only a couple elements of computer science. Teachers are also teaching students logical reasoning, planning, and problem solving—valuable skills necessary inside and outside the classroom.
Adapting Curriculum for Computer Science
Technology has dramatically changed how we connect and relate to the world around us. Young students today must be agile and prepare for more radical changes to come. This preparation starts in elementary school.
Here are some ways computer science can be implemented in K-12 education successfully:
Provide engaging computer science coursework with possible topics such as how the internet works, developing useful apps, and algorithms.
Show connections to everyday contexts. Computational thinking is at the core of computer science. It is a problem-solving process that can be used in a variety of content areas.
Make courses accessible for everyone. Encourage and recruit a diverse range of students to take computer science classes and participate in programs. Inspire them to keep learning.
Have fun. Develop lessons and activities that are interactive and enjoyable.
Providing Quality Instruction
There is no one-size-fits-all approach to teaching computer science. Implementing computer science education is not a simple task. School systems must also remain focused on ensuring students learn basic literacy and numerical skills. As they integrate computer science into curricula, sufficient resources and qualified teachers must be available to teach the subject.
Too few teachers are prepared to teach the specific nuances of STEM education. The Online Master of Education (MEd) in STEM addresses this issue. This master's degree program can prepare you to be a leader in your school who can incorporate STEM content into and across the K-12 curriculum. Computer science coursework includes Technology and Coding, which explores apps and coding technology.