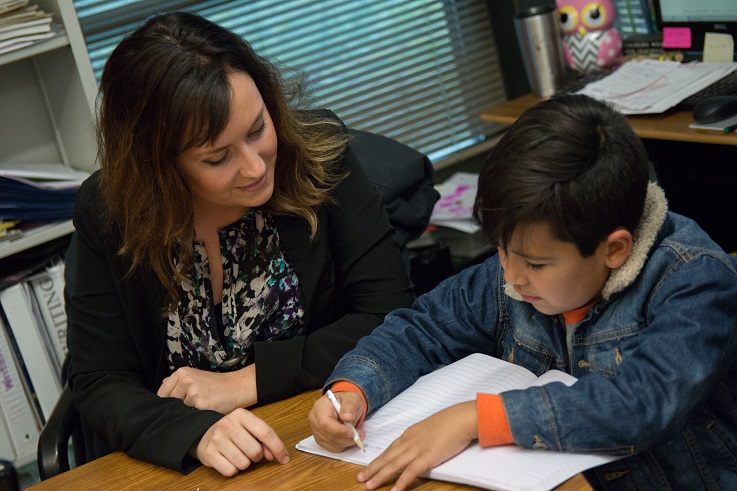 The Seal of Biliteracy is an award given by a school, school district or county office of education to recognize students who have reached proficiency in two or more languages by the time they graduate from high school.
The idea has been around for more than 10 years, developed by Californians Together, a statewide education advocacy coalition promoting equitable education policy. The seal was designed to recognize and promote bilingualism as a tangible academic accomplishment. Currently, more than 36 states have approved a statewide use of the seal as a way to encourage students to become biliterate and help schools promote bilingualism.
However, a recent Education Week article highlights the work of researchers who say bilingual education has an equality problem.
According to the article, "English-learners and students from low-income families may be on the wrong side of an opportunity gap, with their chances to demonstrate their bilingualism restricted by their circumstances."
Research out of Georgetown University suggests that trends related to the adoption of the seal may be creating a double-standard when it comes to recognizing bilingualism.
For example:
Affluent schools with fewer English-learners are more likely to offer the seal of biliteracy than low income schools
Disparities in how bilingualism is determined place greater burden on English-learners by holding them to a higher standard in their second language (English) than native English speakers are held in theirs
English-learners may lack the opportunity to demonstrate their fluency in their native language as formal exams are typically limited to fewer than 10 languages
These trends point to a larger concern that some researchers refer to as "elite bilingualism" — the notion that states are viewing language learning of middle- and upper-middle class native English speakers as a greater achievement than bilingualism of English-learners.
A few states are already taking measures to address this issue. For example, Washington now offers competency tests in a broader range of languages including Vietnamese, Somali, Punjabi, Tagalog, Romanian and Amharic.
At William Woods University, students pursuing a Bachelor of Science in Education take EDU 201 – Multicultural Education. This course covers the concepts and strategies for teaching different cultural, racial and ethnic groups including English language learners. By examining these micro-cultures, students gain understanding and knowledge regarding how to meet individual student needs and address cultural differences effectively in the classroom.