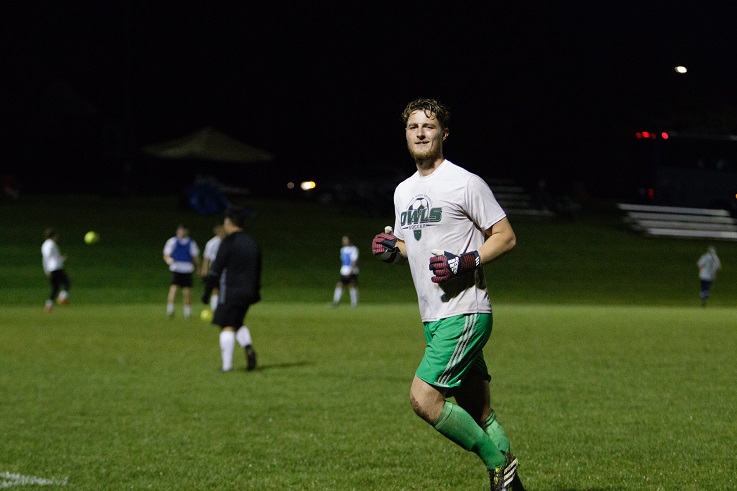 One of the courses that Master of Education in Athletics/Activities Administration students take at William Woods is EDU 524 – Current Issues/Common Challenges. This course provides students with a broad understanding of common challenges and issues they will face as athletics directors in the local and state educational community as well as on the national and global levels.
Such challenges are wide-ranging and may include gender equity, emergency or crisis planning, as well as issues regarding co-curricular and extra-curricular activities.
One sport issue that has dominated the news in recent months is the controversy over NFL players taking a knee versus standing during the national anthem.
Following the national news coverage of the issue, a number of high schools across Maine encountered similar protests staged by their student athletes, forcing athletics directors to think strategically about how to deal with the situation. For example, some have encouraged students to express their feelings freely while working with them to address their concerns. Others remained silent in hopes of avoiding the "controversy" altogether.
Beyond NFL influences, athletic directors may also face various legal issues related to sports. Lee Green, attorney specializing in sports law has written about top law issues impacting school athletics programs including concussion management and return-to-play protocols, liability for sports injuries, hazing, sexual harassment, transgender policies and more.
Take for example issues related to gender policies. Athletic directors must be mindful of the U.S. Department of Education's Office for Civil Rights (OCR) Title IX which states that "No person in the United States shall, on the basis of sex, be excluded from participation in, be denied the benefits of, or be subjected to discrimination under any education program or activity receiving Federal financial assistance."
According to Green, some of the common complaints and lawsuits that arise related to Title IX are based on "equivalence between girls teams and boys teams with regard to facilities and locker rooms, equipment and uniforms, travel and transportation, access to quality coaching, publicity and marketing support, game and practice scheduling, and other categories of program resources and support."
Such complaints are a clear proof that athletic directors and school administrators must have a clear understanding of Title IX regulatory framework. Green also recommends that schools have periodic compliance reviews in an effort to identify any violations of Title IX law.