In a previous Look Into Education blog, we spotlighted education professor, Joe Davis and all the work he's been doing to help bachelor's in education students gain experience and prepare for success in their future teaching career.
One way he's doing this is through bringing a unique certification training called the Crisis Prevention Institute (CPI) to campus and making it available to all student teachers.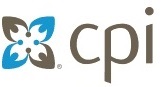 CPI is a program that trains teachers in how to handle assaultive or disruptive students—whether they are in elementary, middle-level, high school or special education. The program focuses on techniques to verbally deescalate situations, protect yourself and implement safe restraints if necessary.
"A lot of times teachers make the mistake of responding inappropriately to [a student] acting out and just escalating the situation, when really they should just be taking steps to deescalate it. Teachers are humans too and a lot of times they get thrown into a power struggle with kids," Davis explained. "CPI really teaches educators how to effectively manage those difficult behaviors that they face in the classroom.
Davis, who is very passionate about classroom and behavior management, became a trained CPI instructor in 2012 and began training teachers and principals in surrounding school districts. He was receiving such positive feedback that when he began his job at William Woods, he decided to bring the CPI training to the students here.
"It looks great on their resume to have this extra certification," explained Davis. "When they're applying for jobs, most principals know that new teachers really struggle with classroom management — it's like the number one thing — so when they see a new teacher who has this certification, our hope is that it's just another selling point and makes them look that much more marketable."
In his familiarity with the region — previously teaching and acting as Assistant Principal in Fulton Public Schools, and attending William Woods University — Davis says he does not believe any other universities in the area are offering this training to their students.