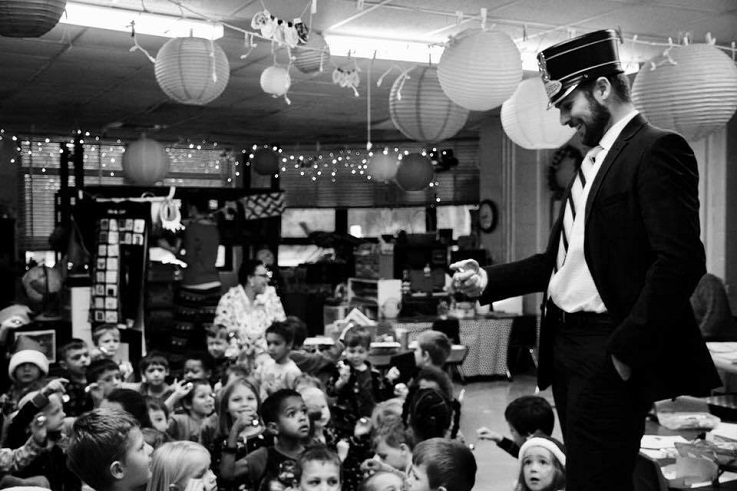 Joe Davis knows what it means to invest back into the places that invested in you.
A Fulton native, Davis has been working in Fulton public schools for over a decade, beginning as a summer school enrichment teacher and site supervisor for an after-school child care program at a local elementary school — all while earning his B.S. in elementary education at William Woods University.
He then went on to teach fifth grade at McIntire Elementary, the school he attended as a child, for five years, and acted as Assistant/Interim Principal at Bush Elementary School for two years before earning his M.Ed. in Education Administration from William Woods and coming on as a faculty member at the university in 2015.
Now as a professor at his alma mater, — teaching courses like EDU 250: Foundations, EDU 392: Reading in the Content Area and others — Davis finds himself working alongside and being mentored by professors whose classes he once attended. And though he admittedly misses working with children, Davis believes that where he is right now — educating educators — is the area he can personally make the greatest impact at this point in his career.
"As a principal, I saw the number one thing that has an impact on kids is just the quality teacher in the classroom. So, I realized that if I'm doing this kind of work [at William Woods] then I'm able to have a bigger impact on kids, because I'm helping to create high quality teachers," explained Davis.
"I definitely feel a responsibility when we're sending out student teachers that they are well prepared and able to have a high impact in their career in education."
Davis has been able to use his close connection with the community to the advantage of his students — taking classes to observe at local schools, to the Missouri Department of Elementary and Secondary Education (DESE) to speak with the commissioner of Education about current issues in education, and to the state capitol to meet legislators and gain a unique perspective on education.
"In my classes I try to do a lot of engaging activities and model engaging activities," explains Davis. "I'm trying to impart in my students the most right now is how to engage students. Because education has changed so much, and just walking into a class and presenting from a PowerPoint or reading from a textbook is just not enough to engage students today. It never really has been."
"I hope that when students leave William Woods they have a better understanding of how to engage kids and how to use fun learning activities and strategies to reach kids."
In addition to helping his education majors gain as many different experiences and perspectives in education during their time at William Woods, Davis has also brought a unique certification training program to campus to increase the marketability and experience of education majors when they are applying for jobs. The program is called the Crisis Prevention Institute (CPI), which we will go into greater detail about the unique benefits it brings to students in our next blog post.